Spring ended with the completion of the first encaustics course I'm teaching at the Providence Art Club. I'm so thrilled to be leading this small pack of enthusiastic and talented artists! Here we are at work in the gorgeous Maisello Studio:

The summer started off with a bang! The end of May found me at the 7th Annual International Encaustics Conference in Provincetown, MA. Over 200 artists from around the country (and several from out of country) attended. I learned so much and had a great time with my friend, Sarah Mango. Much to think about in terms of advancing my art. Here is Joanne Mattera leading the panel discussion on "Raising the Bar."

My favorite demo was Creating Texture and Dimension w/ Textiles: Susan Lasch Krevitt:

Parts of June and July found me (and my little dog, Bug) in Orient, NY on the North Shore of Long Island. My brother, Charles, has a home there and my sister, Frieda, is the 2012/13 artist-in-resident at the William Steeple Davis House. We had beautiful weather and my sister taught me a new art technique with pigmented glue, paper, and pastel. We had a veritable "art spa" as we created healthy veggie and/or fruit salads and talked about art.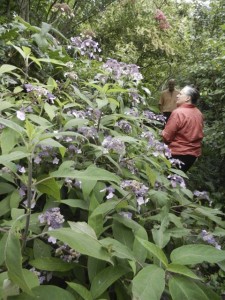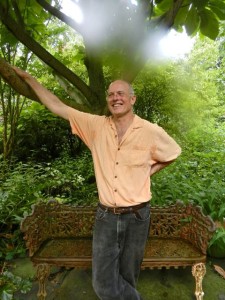 I was called back to Providence suddenly when I received word that my Mother-In-Law passed away. The Woonsocket Call ran a big story on her "Feisty Fighter Mourned" "Phyllis H. Thomas dead at age 93" "…a rare breed — a doctor's wife who became a social activist instead of a socialite." She had been in poor health for the past several years, but a fall and a broken pelvis sent her to hospital and she died of sepsis a few weeks after her fall. We're gonna miss her.